Productivity Through Innovation
Productive Systems design & manufacture conveyoring & packaging machinery for various industries including:
Rigid Plastic (especially blow & injection moulding)
Food & Beverage
Pharmaceutical & Cosmetic
Chemical & Household
Automotive & Other
Although we have our standard range of equipment, we offer clients bespoke solutions designed around their specific product and requirment, using our extensive experience in automation design, often with unique solutions. We adjust our standard designs to suite your need.
Our standard equipment range includes:
A wide range of conveyor systems
Bagging machines for empty plastic bottles
Palletizers for empty plastic bottles
Pallet handling & conveyoring
Leak testing machines
Wadding (lining) machines for plastic caps
Mutli-part cap assembling machines
Self-adhesive labelling machines
Trimmers
Productive Systems pride itself in the quality of equipment we manufacture as well as the service we , a fact that is underlined by the amount of repeat business we receive from our customers. We have installations across the globe in countries such as USA, Panama, Belgium, Cyprus, Lebanon, Saudi Arabia, Dubai, China, Singapore, Australia, New Zealand and all over Africa.
FlexiLine aluminium profile conveyoring
Stainless & Mild steel frame conveyoring
Modular chain conveyoring
Air Conveyoring
Driven & free running roller conveyoring
Pallet conveyoring
Elevators & Lowerators
Semi automatic – Pre-made bag manually hooked onto bag clamps
Fully automatic – Bag in tube form on a roll automatically unwinded, cut and sealed and hooked onto bag clamps
Single or double in-feed
Conveyor or airconveyor in-feed
Bag palletizing / stacking
Semi automatic – Manual place layer boards / trays
Fully automatic – Layer board / tray placement, empty pallet dispensing
Single or double in-feed
Conveyor or airconveyor in-feed
Pallet conveyoring
Automatic strapping
Automatic stretch wrapping
Driven roller or driven chain
Empty pallet dispensing / stacking
90 degree cross transfer
90 degree turntable
Mild steel for heavy loads
Aluminium for lightweight applications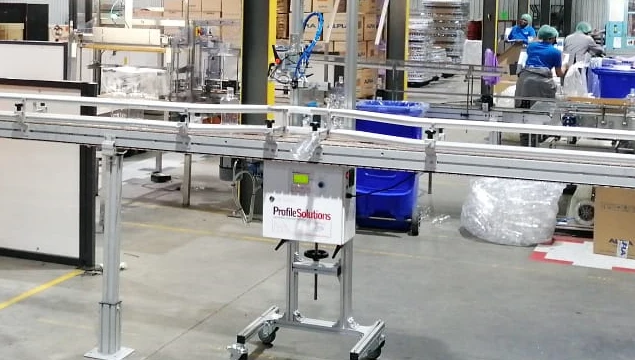 Productive Systems work in partnership with Proile Solutions from Australia supplying their leak testers for empty plastic bottles to the Southern African market.
In our experience the most reliable leak tester on the market.
Self adhesive (labels on backing paper)
Roll around for round bottles
Hold down for square / rectangular bottles
Barcode & leaflet applicators
Servo control for high speed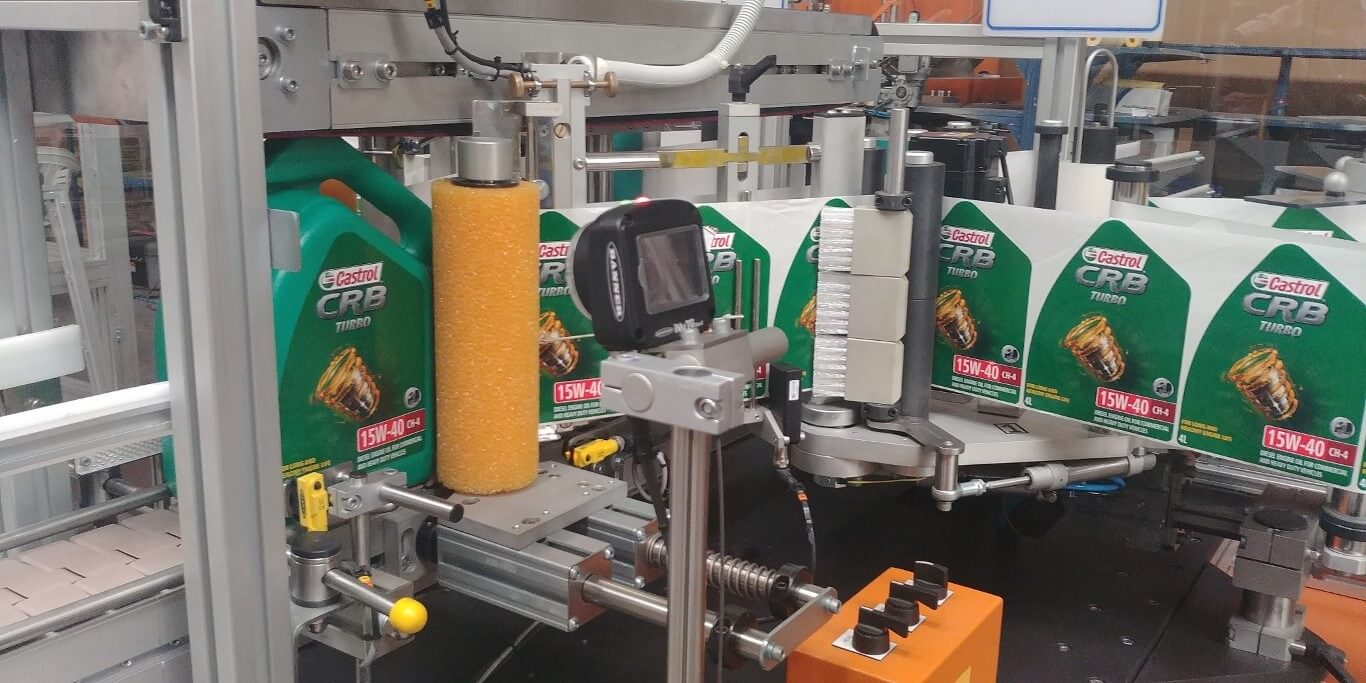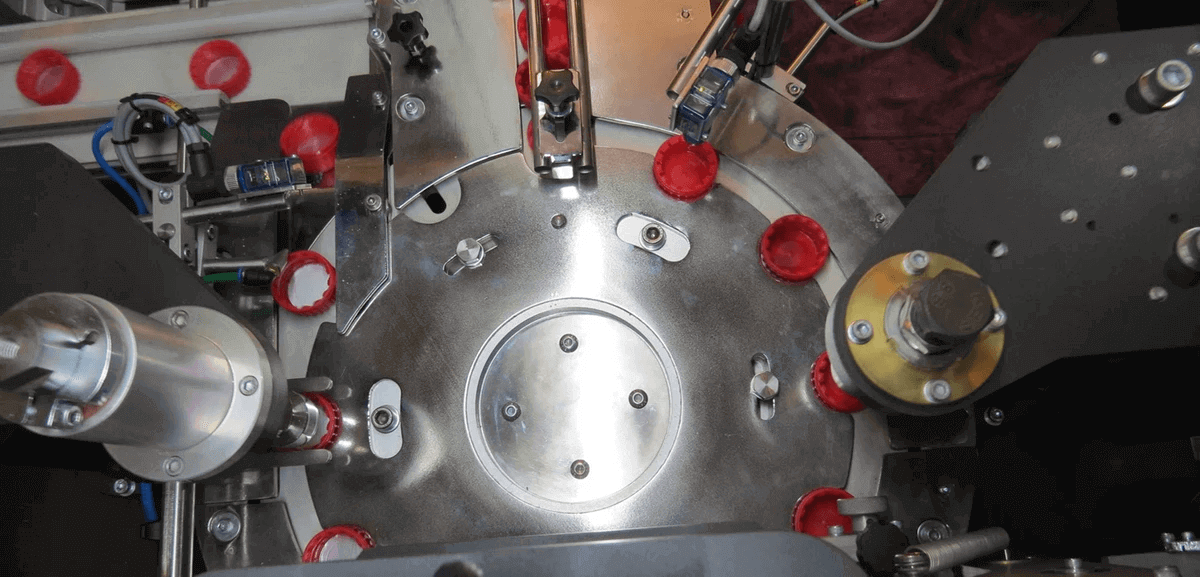 Cap wadding or lining machines
Punch type only (puncing wad from reel of material)
Cap folding possible
Gluing of wad possible
Cap counting / Box indexing
Assembling of multi-part plastic closures
Carousel type or indexing type
Cap part unscrambling
Flow rate testing
Cap counting / Box indexing